Yacht Project
Metropolitan Dualism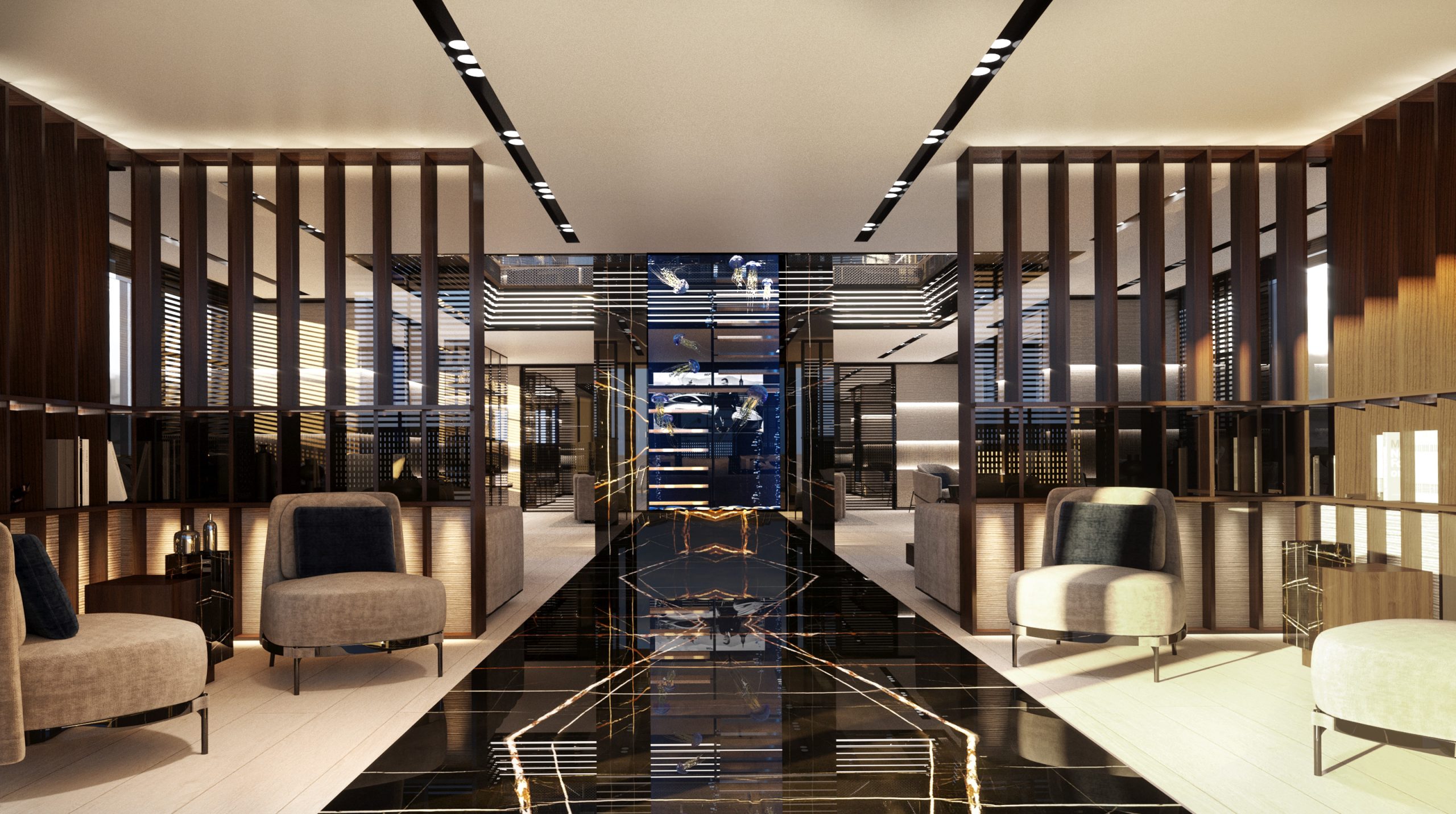 ---
Begallta yacht combines the innovative drive of CRN with the futuristic vision of Lobanov Design & Pulina Exclusive Interiors.
The design solutions promote constant contact with the natural surroundings, from the panoramic windows to the generous terraces and glorious sundeck, where the sunlight glints off the facets of the surface in a play of architectural lines that draws the eye to the hard top, as sky meets sea. The contemporary linear feel outdoors is in perfect harmony with the metropolitanstyle interiors.
The ample spaces are embellished with prestige materials and a judicious use of glass, set off by minimalist décor and cutting-edge entertainment features that combine to instantly evoke the typical mood of a New York loft.