Yacht Project
Contemporary Balance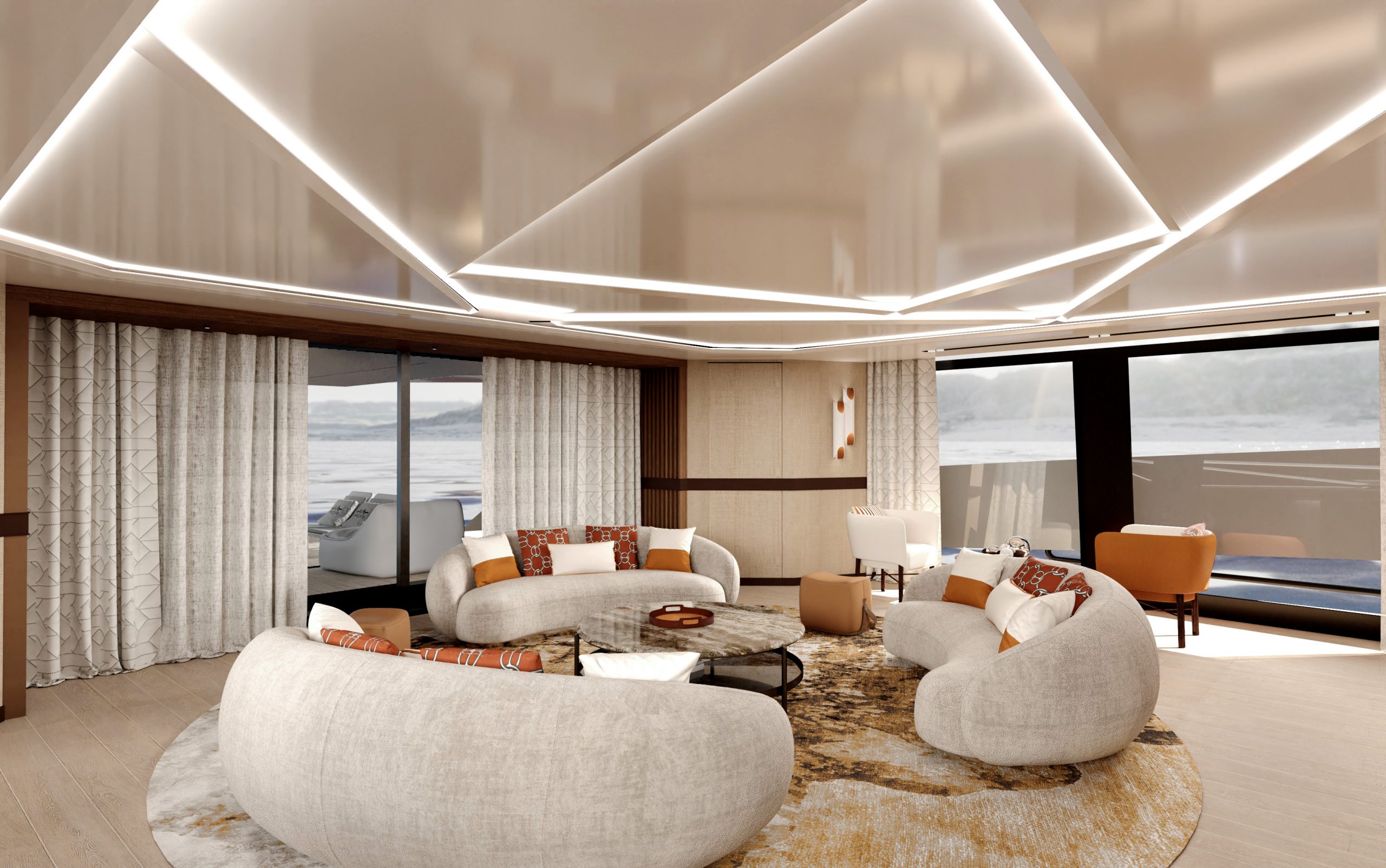 ---
The idea behind the Maori 125 project is constructed upon the expressiveness of forms and lines to create a unique sensation of exclusivity and sophistication on board. A yacht able to offer all kinds of luxury and comfort without compromise.
Our company designed the spaces by combining a wide range of materials which in turn delivers contrasts and uniformities and gives a dynamic range to the spaces. This is the key to read these interiors, where elements are precisely combined to escalate all of the details, from the design of the walls to the furniture.
The interiors perfectly reflect a contemporary taste of living, where comfort is accompanied by a meticulous selection of materials, always luxurious and elegant.