Yacht Project
COSMOPOLITAN COMFORT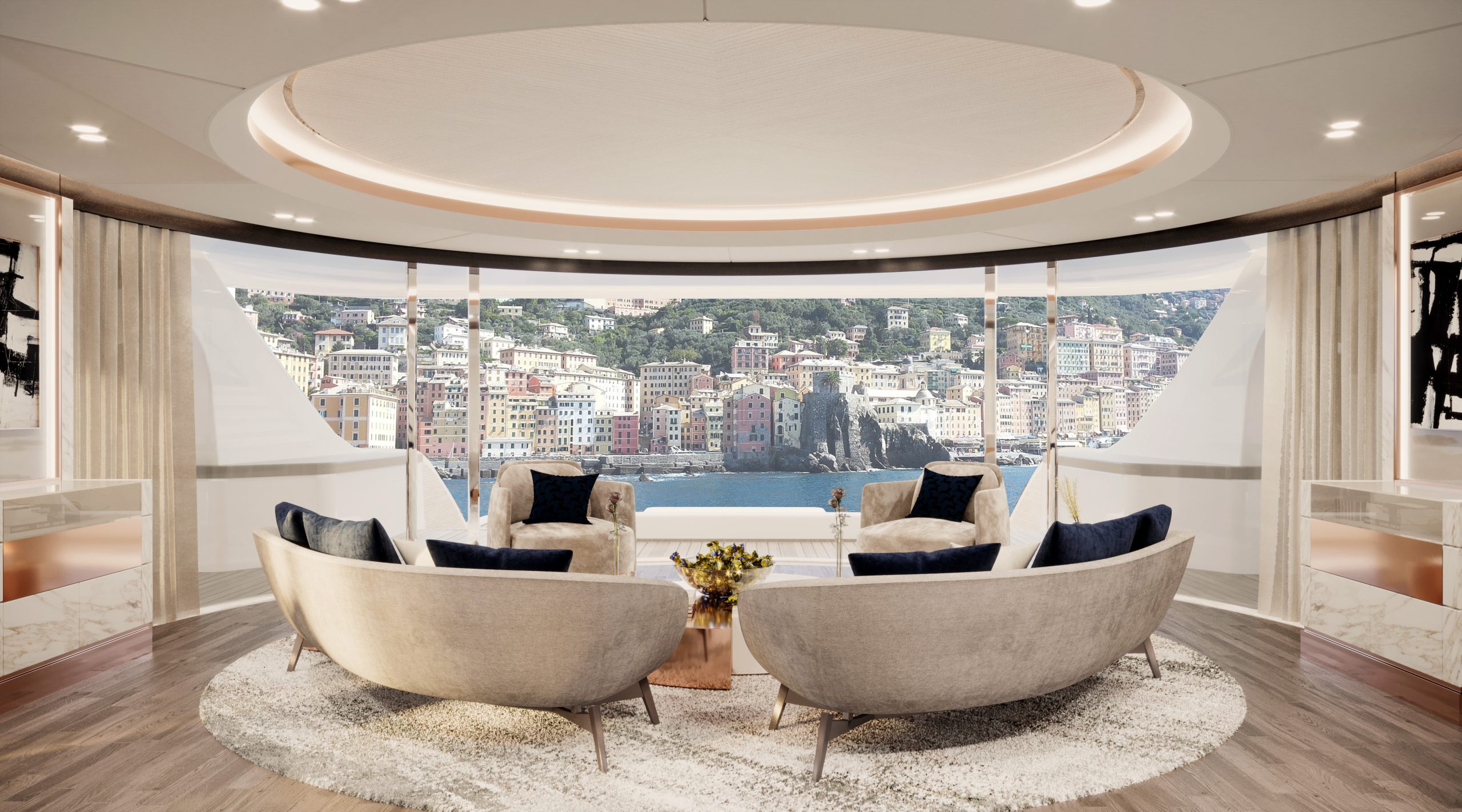 ---
An HumanMade Oasis of unlimited comfort and aestheticism, built to convey an unique custom made travel experience to a sophisticated customer.
This yacht's interior design envisions a luxurious floating paradise made of the finest finishings and decorations. Each detailing emphasise our company's Italian Heritage and our mission of creating an everlasting value through the use of statement furnitures and exquisite material choices.
The design aims to redefine the yacht experience by combining personal indulgence with statement aestheticism, through the use of unique furniture and color shades.