Yacht Project
TIMELESS
LUXURY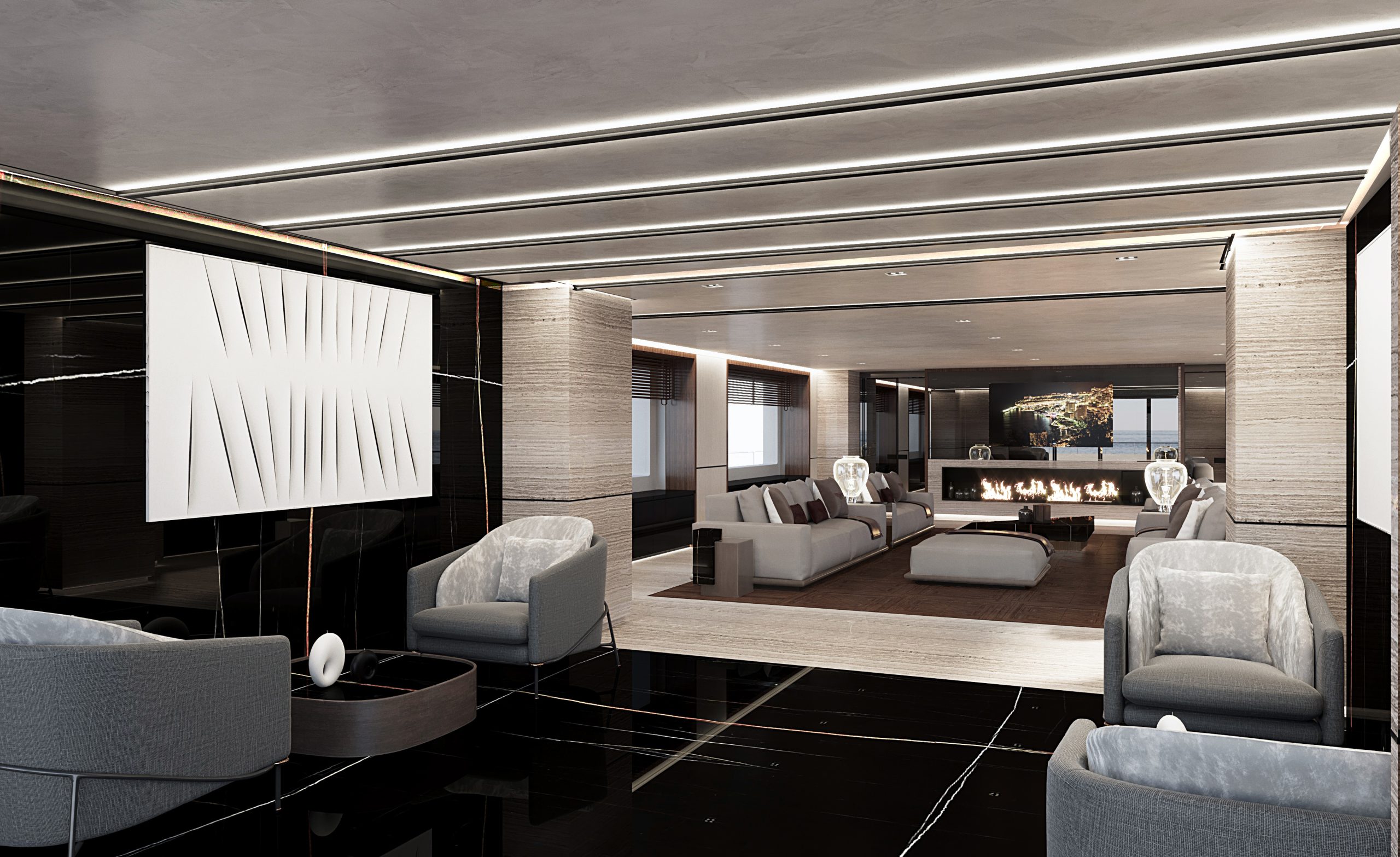 ---
This project is inspired by John Muir's quote "Nature's peace will flow into you as sunshine flows into trees. The winds will blow their own freshness into you, and the storms their energy", as this sumptuous yacht's concept is based on the dualistic relationship between humans and nature.
This yacht englobes the right juxtaposition between nature and technology, with its luxurious material mix of wood elements & reflective surfaces.
Inspired by London's Mayfair mansions, this design aims to recreate a luxurious bespoke experience, where stylish wood tones encounter soft grey furniture, based on material contrasts and sculptural shapes, with the aim of conveying a comfortable sailing adventure.